There are many tapware of unique brands that can still accrue Limescale over some years of use. On the other hand, other companies produce some fancifully branded cleaning products made from different chemicals. Of course, many people buy without giving much care because they can be detrimental to the users' health in many ways. On the other hand, there are common organic substances that can help you get rid of Limescale from your tapware.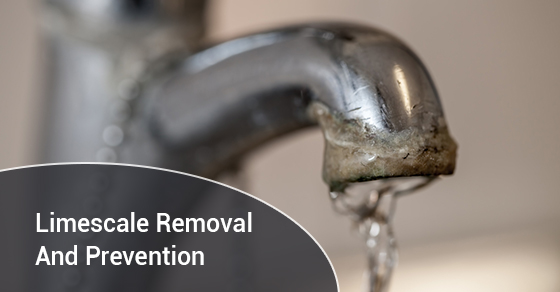 The first application method involves attaching the lemon slice of a cup of Vinegar to the spout of your tap and leaving it there for several hours. This method will help break down the stubborn Limescale walls in a way that will be easy to wash off later. For other areas of the tapware, apply the lemon juice or Vinegar to a piece of cotton wool and gently apply it to the affected area. In addition, you may leave it for some time before returning the scrub the surface. 
Not that Limescale is that powdery-white substance that accumulates on your tapware, whether in the sink, toilets, or bathroom. In fact, you can find Limescale on practically every surface with consistent touch every now and then. Learn more about Limescale by clicking here. Whereas, as standard as they can, getting it off the surface gets really frustrating and messy. People employ different rather conventional approaches, which end up doing more harm than good. The timescale is still very much intact.
However, if you know what to do, what to apply, and how to apply it, you may be able to get rid of this crust. Before we consider the method of using Vinegar and lemon to remove this stubborn stain, let us discuss a severe tip.
Tip
Many people may struggle with how Vinegar and lemon work if they don't get the desired results. And that is the reason for this trip. Using Vinegar and lemon to remove Limescale from your bathroom or kitchen tapware requires robust absorbent material such as paper towels. Or else, you may not be able to sustain these liquid substances on the surface for that long. Based on a recommendation, an extra big kitchen paper in their multiples will do the magic and restore the glory of your kitchen or bathroom tapware. These material types can hold a lot of liquid while you scrub and won't fall apart when soaked.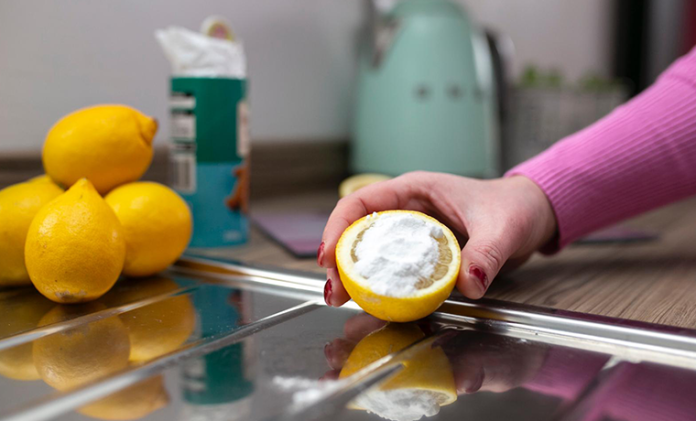 How to Remove Limescale from your tapware using Lemons
Different ways to apply lemon to your tapware and the faucets to remove Limescale from their surfaces. Remember that this is a natural substance, so it may require you to add some physical effort. Lemon deactivates the stain because it is highly acidic and can react with the Limescale containing carbonates. However, lemon is even weaker in its acidic nature as compared to Vinegar. So, if lemon doesn't work on the tough stain, try Vinegar.
Steps to apply lemon to the stained surface
Slice the lemon into two halves and squeeze the juice into a bowl
Soak your kitchen paper towel into the liquid, but you may first have to make the towel wet before dipping it into lemon juice. Drape this towel over the tapware and ensure it covers it all. If the towel slides away, you may need to use a rubber band to hold it together in place. 
Leave the draped towel on the tapware for at least one and a half hours. You can get busy with other things while this time counts. On the other hand, the smell of lemon juice is pleasant enough for the bathroom even after cleaning.
Take off the drape after the time and wipe off the remnants of the stain. You can use a freshly dampened kitchen paper towel to clean it up. This effort may require adding some strength to soak, wipe, rub and scrub off the Limescale from the surface. 
If this method does not remove all the Limescale on your tapware, you may need to add some bicarbonate of soda to the tap. Take a tablespoonful of bicarb and rub it on the tapware after the lemon juice has dissolved the Limescale at first. Learn bicarbonate of soda at https://www.bbcgoodfood.com/glossary/bicarbonate-of-soda-glossary
How to Remove Limescale from your tapware using Vinegar
Another natural way to remove the stubborn Limescale from your tapware is the application of Vinegar. Vinegar is more acidic than lemon and so can work way faster. But both methods still require the user to be patient because you have to leave them on the surface for some considerable time. Although they are natural substances, they work by the chemical reaction of the action of strong acid on carbonate to decompose it into soluble substances. Follow the steps below to achieve your clean tapware from Limescale with Vinegar.
Steps to follow
Soak a chunky piece of kitchen paper towel in a bowl of Vinegar
Again, wrap those clothes around the tapware for some hours, say one and a half hours. This process brings about a chemical reaction to remove the Limescale. Meanwhile, if the towel refuses to stay and place and slides off, just use a rubber band to hold it intact for the time you need it to be
After the period, go back there and until the tapware cover. Then begin to rinse the surface of the tapware. Due to the smell of Vinegar, you may have to wash it thoroughly to remove the bad smell you don't want to leave in your bathroom.
The next step is an optional one, but you can still try it. Rub some amount of bicarbonate soda on your tapware to remove any Limescale remains.
Finally, use a moistened paper towel to remove all the bicarb and any other remaining stain, including the Vinegar, from your tapware surface.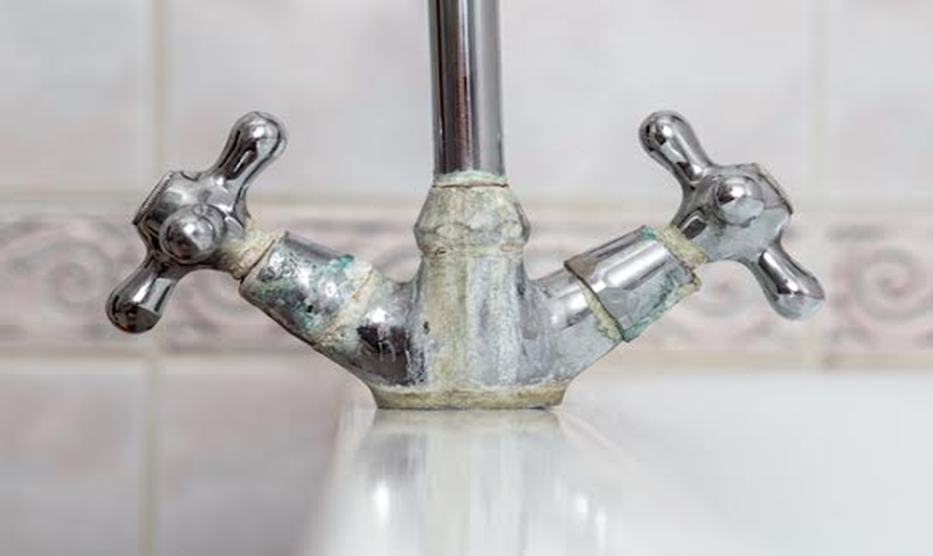 Conclusion
On a final note, this article has discussed some of the most essential methods of removing the tough Limescale from the tapware surface. Many people may have struggled with this problem for some time, and now you have a solution. At the same time, learn that natural methods of cleaning your tapware are cheaper and safer than chemical methods.